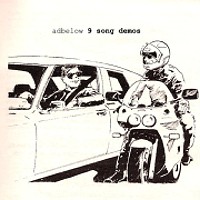 Who are we?
a.d.below is an alternative rock band based in Northeast Georgia. The first of our objectives is to take the diverse influences of the band members and create a sound of our own. In addition, we want to spread the love of our Father and show grace and mercy to everyone just as He has shown us. So, enjoy our music and talk to us. Give us your opinions. Your criticism and comments are accepted. ROCK ON!
News (as of 3-7-06)
This page hasn't been updated in forever, so i'll cordially step in and assume this task. The band is currently on hiatus, because Philip is away in another state for a while. He should return about the middle of the year, and then we'll be back alive and kicking. But we're certainly not broken up (at least not yet). When he returns we hope to record some new songs. Maybe, maybe not. Hopefully.
-Brett
9 Song Demos
1. (Intro)
2. Ghost
3. Still Alive
4. Fading Away
5. Your Will
6. Fire
7. Matthew 22:37
8. Love Affair
9. The Dawn
10. My Wooden Soul
11. (Outro)
Listen up!
On purevolume.com you can listen to Fire, Ghost, and Love Affair.
On myspace.com you can listen to My Wooden Soul, Still Alive, The Dawn.
Also, if you have an account on MySpace.com, we can be friends now so look us up.